The Fragtor.3314 is considered dangerous by lots of security experts. When this infection is active, you may notice unwanted processes in Task Manager list. In this case, it is adviced to scan your computer with GridinSoft Anti-Malware.
Gridinsoft Anti-Malware
Removing PC viruses manually may take hours and may damage your PC in the process. We recommend using GridinSoft Anti-Malware for virus removal. Allows to complete scan and cure your PC during the trial period.
What Fragtor.3314 virus can do?
Executable code extraction
Injection (inter-process)
Injection (Process Hollowing)
Possible date expiration check, exits too soon after checking local time
Creates RWX memory
A process attempted to delay the analysis task.
Attempts to connect to a dead IP:Port (20 unique times)
At least one IP Address, Domain, or File Name was found in a crypto call
A named pipe was used for inter-process communication
Starts servers listening on 0.0.0.0:0
Expresses interest in specific running processes
Reads data out of its own binary image
A process created a hidden window
Drops a binary and executes it
HTTP traffic contains suspicious features which may be indicative of malware related traffic
Performs some HTTP requests
Looks up the external IP address
Executed a very long command line or script command which may be indicative of chained commands or obfuscation
A scripting utility was executed
Uses Windows utilities for basic functionality
Executed a process and injected code into it, probably while unpacking
Detects Sandboxie through the presence of a library
Detects Avast Antivirus through the presence of a library
Detects VirtualBox using WNetGetProviderName trick
Checks for the presence of known windows from debuggers and forensic tools
Steals private information from local Internet browsers
Network activity contains more than one unique useragent.
Installs itself for autorun at Windows startup
Creates a hidden or system file
Checks the version of Bios, possibly for anti-virtualization
Detects VirtualBox through the presence of a registry key
Attempts to disable Windows Defender
Attempts to create or modify system certificates
Collects information to fingerprint the system
Uses suspicious command line tools or Windows utilities
Related domains:
hsiens.xyz
a.goatgame.co
safialinks.com
cdn.discordapp.com
lenko349.tumblr.com
ocsp.digicert.com
ipinfo.io
i.spesgrt.com
aa.goatgamea.com
eurekabike.com
privacytoolz123foryou.xyz
2551889d-a2db-4908-a9a2-6b0fab0a7a78.s3.eu-west-2.amazonaws.com
manager4youdrivers.ru
apps.identrust.com
telegram.org
crl.identrust.com
twitter.com
yandex.ru
cleaner-partners.biz
ocsp.comodoca.com
crl.comodoca.com
crl3.digicert.com
crl4.digicert.com
iplis.ru
romkaxarit.tumblr.com
sf.symcd.com
ocsp.usertrust.com
crl.usertrust.com
ocsp.sectigo.com
iplogger.org
s2.symcb.com
g.symcd.com
g2.symcb.com
ocsp.omniroot.com
ocsp.verisign.com
ss.symcd.com
How to determine Fragtor.3314?




File Info:


crc32: AC74379Cmd5: 0a313a73aac1905c6ef571c4e700554aname: 0A313A73AAC1905C6EF571C4E700554A.mlwsha1: 7f2e2d4656ae4a5e6015c51184e19ef26510fb12sha256: f25e4213555bb2e557f66fb99d91a03972c1882ca8c2ac8748e25fc09798e2besha512: b8323f01a915c1e28d9926a07518c798546ab12aa8d8c1038c9f18973beab78fda972aaea1b7a0814b6c3efa0847ee2f89ccc3abfa8bcc239eb12a36a069b576ssdeep: 98304:xorRBQQyUroZi+nTf55/2UJ70UsjVk+io3McLpN3SQXB/uz7h4sWsjFe5qx:xorR3rETfjB70Ush9io3MeDOl4sW8+qxtype: PE32 executable (GUI) Intel 80386, for MS Windows


Version Info:


LegalCopyright: Copyright (c) 1999-2018 Igor PavlovInternalName: 7zS.sfxFileVersion: 19.00CompanyName: Igor PavlovProductName: 7-ZipProductVersion: 19.00FileDescription: 7z Setup SFXOriginalFilename: 7zS.sfx.exeTranslation: 0x0409 0x04b0

Fragtor.3314 also known as:
| | |
| --- | --- |
| ClamAV | Win.Packed.Jaik-9863991-0 |
| ALYac | Gen:Variant.Fragtor.3314 |
| Cylance | Unsafe |
| ESET-NOD32 | a variant of Win32/TrojanDropper.Agent.SOL |
| Avast | Win32:Malware-gen |
| Cynet | Malicious (score: 100) |
| BitDefender | Gen:Variant.Fragtor.3314 |
| MicroWorld-eScan | Gen:Variant.Fragtor.3314 |
| BitDefenderTheta | Gen:NN.ZedlaF.34126.e84baGUd!Jh |
| McAfee-GW-Edition | BehavesLike.Win32.Generic.tc |
| FireEye | Gen:Variant.Fragtor.3314 |
| Emsisoft | Gen:Variant.Fragtor.3314 (B) |
| Microsoft | Trojan:Win32/Azorult!ml |
| Arcabit | Trojan.Fragtor.DCF2 |
| GData | Gen:Variant.Fragtor.3314 |
| MAX | malware (ai score=86) |
| Malwarebytes | Trojan.Downloader.Generic |
| Fortinet | W32/AgentDropper.SOL!tr |
| AVG | Win32:Malware-gen |
How to remove Fragtor.3314?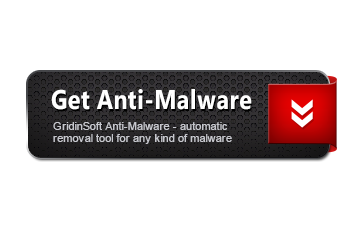 Download and install GridinSoft Anti-Malware.
Open GridinSoft Anti-Malware and perform a "Standard scan".
"Move to quarantine" all items.
Open "Tools" tab – Press "Reset Browser Settings".
Select proper browser and options – Click "Reset".
Restart your computer.