The Malware.AI.3961346976 is considered dangerous by lots of security experts. When this infection is active, you may notice unwanted processes in Task Manager list. In this case, it is adviced to scan your computer with GridinSoft Anti-Malware.
Gridinsoft Anti-Malware
Removing PC viruses manually may take hours and may damage your PC in the process. We recommend using GridinSoft Anti-Malware for virus removal. Allows to complete scan and cure your PC during the trial period.
What Malware.AI.3961346976 virus can do?
Sample contains Overlay data
The binary likely contains encrypted or compressed data.
Authenticode signature is invalid
Anomalous binary characteristics
How to determine Malware.AI.3961346976?




File Info:


name: 369B51A0DFE5E5927C2F.mlwpath: /opt/CAPEv2/storage/binaries/15c69ac3e79dc5a0b1a77e349960d49d27d4686dce0638db969c3a1d66280e43crc32: FC9BE0F9md5: 369b51a0dfe5e5927c2fea7268d1d645sha1: d46162e160919be6e3f650f35f15b341177c21e9sha256: 15c69ac3e79dc5a0b1a77e349960d49d27d4686dce0638db969c3a1d66280e43sha512: d0fb04852187c2874e128201805240531ab29b18790fc4ae927e852195740713695fa7eb4690dfbe71cdc5c4e294081bb3375e0a09484d901db8d1cffb4ab9e1ssdeep: 12288:wCdOy3vVrKxR5CXbNjAOxK/j2n+4YG/6c1mFFja3mXgcjfRlgsUBgaohdOPcE:wCdxte/80jYLT3U1jfsWaoG3type: PE32 executable (GUI) Intel 80386, for MS Windowstlsh: T1B8158C2273DD9360CB66A173BF6967016EBBBC650631B8572F883D38AD70161172C7A3sha3_384: effad84fb3fa7b23497f167805979e3bb8ba1cf0558fda733f607d978376f88bd5950dc3edbfb59c64bdc46fa2e175ccep_bytes: e8b8d00000e97ffeffffcccccccccccctimestamp: 2017-04-12 09:46:12


Version Info:


0: [No Data]

Malware.AI.3961346976 also known as:
| | |
| --- | --- |
| Bkav | W32.AIDetect.malware2 |
| tehtris | Generic.Malware |
| FireEye | Generic.mg.369b51a0dfe5e592 |
| McAfee-GW-Edition | BehavesLike.Win32.Injector.ch |
| GData | Win32.Trojan.Agent.AAU |
| Microsoft | Program:Win32/Wacapew.C!ml |
| Cynet | Malicious (score: 100) |
| VBA32 | Backdoor.Bladabindi |
| Malwarebytes | Malware.AI.3961346976 |
| APEX | Malicious |
| Cybereason | malicious.160919 |
How to remove Malware.AI.3961346976?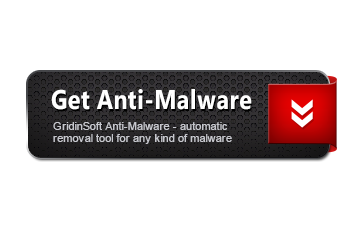 Download and install GridinSoft Anti-Malware.
Open GridinSoft Anti-Malware and perform a "Standard scan".
"Move to quarantine" all items.
Open "Tools" tab – Press "Reset Browser Settings".
Select proper browser and options – Click "Reset".
Restart your computer.