The Trojan-Spy.MSIL.Stealer is considered dangerous by lots of security experts. When this infection is active, you may notice unwanted processes in Task Manager list. In this case, it is adviced to scan your computer with GridinSoft Anti-Malware.
GridinSoft Anti-Malware
Removing PC viruses manually may take hours and may damage your PC in the process. We recommend to use GridinSoft Anti-Malware for virus removal. Allows to complete scan and cure your PC during the TRIAL period.
What Trojan-Spy.MSIL.Stealer virus can do?
Executable code extraction
Injection (inter-process)
Injection (Process Hollowing)
Injection with CreateRemoteThread in a remote process
Creates RWX memory
A process attempted to delay the analysis task.
A process created a hidden window
The binary likely contains encrypted or compressed data.
Executed a process and injected code into it, probably while unpacking
Attempts to remove evidence of file being downloaded from the Internet
Sniffs keystrokes
Attempts to repeatedly call a single API many times in order to delay analysis time
Steals private information from local Internet browsers
Installs itself for autorun at Windows startup
Checks the CPU name from registry, possibly for anti-virtualization
Creates a copy of itself
Harvests credentials from local FTP client softwares
Harvests information related to installed mail clients
Makes SMTP requests, possibly sending spam or exfiltrating data.
Collects information to fingerprint the system
Related domains:
z.whorecord.xyz
a.tomx.xyz
us2.smtp.mailhostbox.com
How to determine Trojan-Spy.MSIL.Stealer?




File Info:


crc32: 6DF93176md5: 688eeac27cb044e0fcd0c570b252fe0dname: sunnyz.exesha1: d34ac5a96466330ab8a4b3bc2c47b868067c2744sha256: b19c3595551681f800d91571357b86e048138d6d3b8b54ae607fe55cc876b3afsha512: c5e8852c716fc3ceb15c95132ab1ad45262fd7d33b623bd38fc0d3a9472c51713f8c314dc70f8dacf88d89349cfcecde0ea43deb952b052b767ca0162d17899fssdeep: 12288:BNML1v2ExEdbNGI5BP7jbm2OeR/JyZ1NywEnBYVLNdm:Wv/xYII/7jbm2DQcwGBsDtype: PE32 executable (GUI) Intel 80386 Mono/.Net assembly, for MS Windows


Version Info:


Translation: 0x0000 0x04b0LegalCopyright: Copyright xa9  2019Assembly Version: 1.1.8.0InternalName: SimpleSharp.exeFileVersion: 1.1.8CompanyName: LegalTrademarks: Comments: ProductName: SimpleSharpProductVersion: 1.1.8FileDescription: SimpleSharpOriginalFilename: SimpleSharp.exe

Trojan-Spy.MSIL.Stealer also known as:
| | |
| --- | --- |
| DrWeb | Trojan.PWS.Stealer.27520 |
| FireEye | Generic.mg.688eeac27cb044e0 |
| Cylance | Unsafe |
| CrowdStrike | win/malicious_confidence_80% (W) |
| BitDefenderTheta | Gen:NN.ZemsilF.32515.Fm0@auyTqSn |
| Cyren | W32/Trojan.SW.gen!Eldorado |
| Symantec | ML.Attribute.HighConfidence |
| ESET-NOD32 | a variant of MSIL/Kryptik.TWN |
| APEX | Malicious |
| Kaspersky | HEUR:Trojan-Spy.MSIL.Stealer.gen |
| Invincea | heuristic |
| McAfee-GW-Edition | BehavesLike.Win32.Generic.gc |
| Trapmine | malicious.high.ml.score |
| Ikarus | Trojan.MSIL.Krypt |
| F-Prot | W32/Trojan.SW.gen!Eldorado |
| Webroot | W32.Trojan.Gen |
| Endgame | malicious (high confidence) |
| ZoneAlarm | HEUR:Trojan-Spy.MSIL.Stealer.gen |
| Acronis | suspicious |
| Malwarebytes | Trojan.MalPack |
| SentinelOne | DFI – Malicious PE |
| Cybereason | malicious.964663 |
| Qihoo-360 | Win32/Trojan.Spy.67f |
How to remove Trojan-Spy.MSIL.Stealer?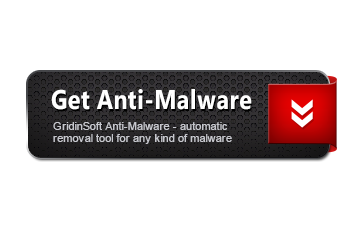 Download and install GridinSoft Anti-Malware.
Open GridinSoft Anti-Malware and perform a "Standard scan".
"Move to quarantine" all items.
Open "Tools" tab – Press "Reset Browser Settings".
Select proper browser and options – Click "Reset".
Restart your computer.