The Win32/GenCBL.AWM is considered dangerous by lots of security experts. When this infection is active, you may notice unwanted processes in Task Manager list. In this case, it is adviced to scan your computer with GridinSoft Anti-Malware.
What Win32/GenCBL.AWM virus can do?
Attempts to connect to a dead IP:Port (1 unique times)
Presents an Authenticode digital signature
Possible date expiration check, exits too soon after checking local time
Performs some HTTP requests
The binary likely contains encrypted or compressed data.
Looks up the external IP address
Attempts to repeatedly call a single API many times in order to delay analysis time
Steals private information from local Internet browsers
Collects information about installed applications
Checks the CPU name from registry, possibly for anti-virtualization
Attempts to modify proxy settings
Attempts to access Bitcoin/ALTCoin wallets
Harvests information related to installed instant messenger clients
Collects information to fingerprint the system
Anomalous binary characteristics
Related domains:
z.whorecord.xyz
api.ipify.org
a.tomx.xyz
How to determine Win32/GenCBL.AWM?




File Info:


crc32: 0CDAD8BBmd5: 7912addad41057e4fd93ca599aef6b22name: 7912ADDAD41057E4FD93CA599AEF6B22.mlwsha1: 6954b0d7afbc34086dda788bd92eb206032b9728sha256: f62434d2bfd1b9d953618d0be4ba442e3210b821575ae1b1c97ae6aa55ae394asha512: aaa38daf119f5d7e269059ca98a3ef1bc3bfd73602b560ff0daed1cbd107fc4bcfa524591fd45de2d3c2088af086bab0c1845f3b517c614b99ad345d39914ef3ssdeep: 98304:57AsIlb8NWY5mIaBJHW++kYal61OGHAwFcfn4mpaM5A1FE/cP:5Ms2KWJ2mrl60HFpP5RkPtype: PE32 executable (GUI) Intel 80386, for MS Windows


Version Info:


LegalCopyright: FileZilla ProjectFileVersion: beta 0.9.60CompanyName: FileZilla ProjectProductName: FileZilla ServerProductVersion: beta 0.9.60FileDescription: FileZilla ServerOriginalFilename: FileZilla_Server-0_9_60.exeTranslation: 0x0409 0x04b0

Win32/GenCBL.AWM also known as:
| | |
| --- | --- |
| Elastic | malicious (high confidence) |
| Cylance | Unsafe |
| Cybereason | malicious.7afbc3 |
| Symantec | ML.Attribute.HighConfidence |
| ESET-NOD32 | a variant of Win32/GenCBL.AWM |
| Avast | Win32:DangerousSig [Trj] |
| Kaspersky | UDS:Trojan-PSW.Win32.Ficker |
| Sophos | Generic ML PUA (PUA) |
| BitDefenderTheta | Gen:NN.ZexaF.34142.@Z1@ay5Xj1mG |
| McAfee-GW-Edition | Artemis |
| FireEye | Generic.mg.7912addad41057e4 |
| eGambit | Unsafe.AI_Score_99% |
| Microsoft | Trojan:Win32/Tnega!ml |
| Gridinsoft | Trojan.Heur!.00214021 |
| Acronis | suspicious |
| McAfee | Artemis!7912ADDAD410 |
| AVG | Win32:DangerousSig [Trj] |
How to remove Win32/GenCBL.AWM?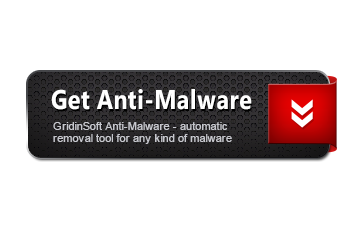 Download and install GridinSoft Anti-Malware.
Open GridinSoft Anti-Malware and perform a "Standard scan".
"Move to quarantine" all items.
Open "Tools" tab – Press "Reset Browser Settings".
Select proper browser and options – Click "Reset".
Restart your computer.