The Win32/Kryptik.HDMT is considered dangerous by lots of security experts. When this infection is active, you may notice unwanted processes in Task Manager list. In this case, it is adviced to scan your computer with GridinSoft Anti-Malware.
What Win32/Kryptik.HDMT virus can do?
Executable code extraction
Injection (inter-process)
Injection (Process Hollowing)
Creates RWX memory
Possible date expiration check, exits too soon after checking local time
Mimics the system's user agent string for its own requests
A process attempted to delay the analysis task.
A named pipe was used for inter-process communication
Expresses interest in specific running processes
Repeatedly searches for a not-found process, may want to run with startbrowser=1 option
A process created a hidden window
Drops a binary and executes it
Performs some HTTP requests
Uses Windows utilities for basic functionality
Executed a process and injected code into it, probably while unpacking
A system process is generating network traffic likely as a result of process injection
Behavior consistent with a dropper attempting to download the next stage.
Installs itself for autorun at Windows startup
Checks the CPU name from registry, possibly for anti-virtualization
Attempts to modify proxy settings
Creates a copy of itself
Collects information to fingerprint the system
Related domains:
How to determine Win32/Kryptik.HDMT?




File Info:


crc32: 080C6852md5: 747867ee8089ca3287223b1faab14b18name: 333333.pngsha1: f38a20d82b9a4e9c0e31d169473f8fed0a15ac61sha256: 22e2bcbed87a23bc412fec58c5a62b7781ce184c6f9c693832567be0b5fc7cbbsha512: 8c04471ccf2b61f34a3e4b589921f0541a13f44883bce14f52f776e67e2a94216b54b49ca655bea50a43f7360283c5e754177edf52d043faee31ac242e739905ssdeep: 12288:dgU3965QVal+rf/HTxnxvxNIGeYerLIX:904r3zxuKerLItype: PE32 executable (GUI) Intel 80386, for MS Windows


Version Info:


LegalCopyright: xa9 Microsoft Corporation. All rights reserved.InternalName: StickyFileVersion: 6.1.7600.16385 (win7_rtm.090713-1255)CompanyName: Microsoft CorporationProductName: Microsoftxae Windowsxae Operating SystemProductVersion: 6.1.7600.16385FileDescription: Sticky NotesOriginalFilename: StikyNot.exeTranslation: 0x0409 0x04b0

Win32/Kryptik.HDMT also known as:
| | |
| --- | --- |
| FireEye | Generic.mg.747867ee8089ca32 |
| Qihoo-360 | HEUR/QVM20.1.5FE6.Malware.Gen |
| Cylance | Unsafe |
| Sangfor | Malware |
| Cybereason | malicious.82b9a4 |
| BitDefenderTheta | Gen:NN.ZexaF.34122.Um0@ayv0Wici |
| ESET-NOD32 | a variant of Win32/Kryptik.HDMT |
| Invincea | heuristic |
| McAfee-GW-Edition | BehavesLike.Win32.Dropper.bh |
| SentinelOne | DFI – Malicious PE |
| Sophos | Troj/Qbot-FS |
| APEX | Malicious |
| Antiy-AVL | GrayWare/Win32.Kryptik.ehls |
| Endgame | malicious (high confidence) |
| Microsoft | Trojan:Win32/Wacatac.C!ml |
| Rising | Malware.Heuristic!ET#93% (RDMK:cmRtazpBACMubwwURojPe4YZNhgq) |
| CrowdStrike | win/malicious_confidence_100% (D) |
How to remove Win32/Kryptik.HDMT?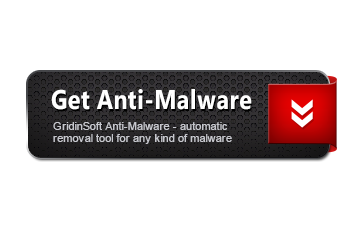 Download and install GridinSoft Anti-Malware.
Open GridinSoft Anti-Malware and perform a "Standard scan".
"Move to quarantine" all items.
Open "Tools" tab – Press "Reset Browser Settings".
Select proper browser and options – Click "Reset".
Restart your computer.